Part of Something Big
CJ Callahan didn't think Spokane would have much to offer in terms of a food scene. As a chef in Chicago, his bar menu at Hopleaf had a reputation for elevated down-home deliciousness, as did the pop-up brunches he created as a featured chef in other Chicago establishments.
A year after moving here, Spokane has exceeded his expectations.
"I moved here to be closer to my girlfriend," he says. But cooking is his other love. "So I immediately started looking for people who appreciate great food."
It didn't take long to find them. CJ quickly got a job running the kitchen at Hogwash Whiskey Den, where he works with James Beard-nominated chef Jeremy Hansen to continue pushing the boundaries on the cocktail bar's creative food menu. He's also involved in Inland Pacific Kitchen, the upscale fine dining destination just upstairs from Hogwash.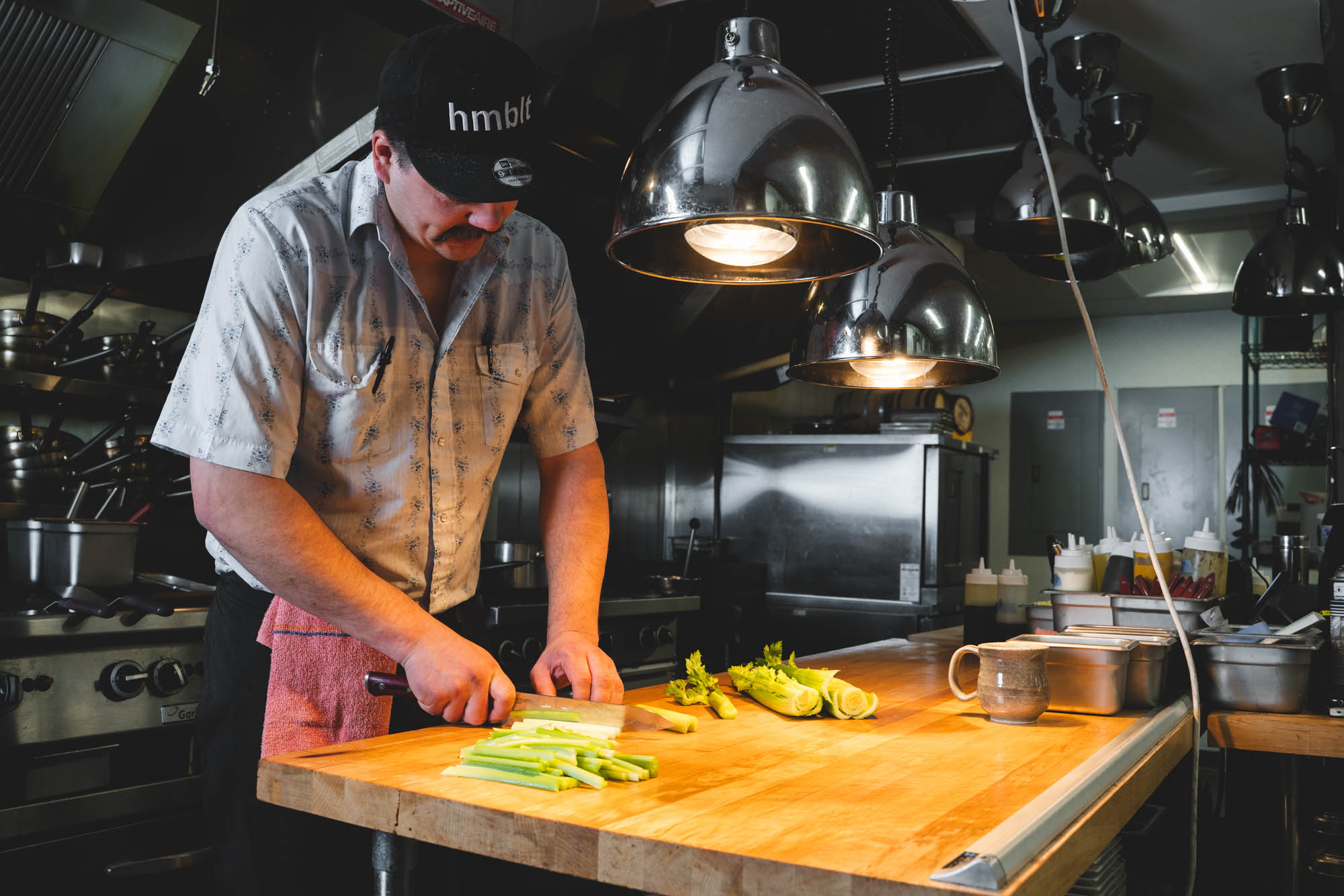 "For a city this size, I've been blown away."
On Sundays, CJ and his girlfriend Libbey frequent Italia Trattoria in Browne's Addition, where another Beard-nominated chef (Anna Vogel) is building a reputation for high culinary brunch fare. On Monday nights, it's usually Ruins for "McRuins" — chef Tony Brown's delectable take on fast food.
"For a city this size, I've been blown away," says CJ. "Because the food scene is on the rise, it's fun to get involved and be a part of the development."
The size of Spokane itself has been something of a happy medium for CJ. He grew up in a tiny Arkansas town with just 400 residents, and then spent a decade in one of the nation's largest cities. The transition hasn't been without difficulty — in the midst of getting his bearings, CJ has dealt with a back injury and has certainly missed his friends back in Chicago.
"That's something that takes time," he said. "I'm sure I can develop those relationships here as I get more connected."
One moment of connection that stands out is when Libbey, a preschool teacher, invited him to Career Week for a cooking demonstration. The school had doctors and dentists scheduled, but she thought it would be good to also show the kids the life of a culinary professional.
"I've almost always worked in 21-and-over places, so I'm never around kids," he says. "We had a blast. Kids were cracking eggs, grating cheese, whisking dressing, shredding lettuce… they loved it. Libbey tells me some of those kids have been getting more interested in food, and asking to help prepare dinner at home."