Going with the Grain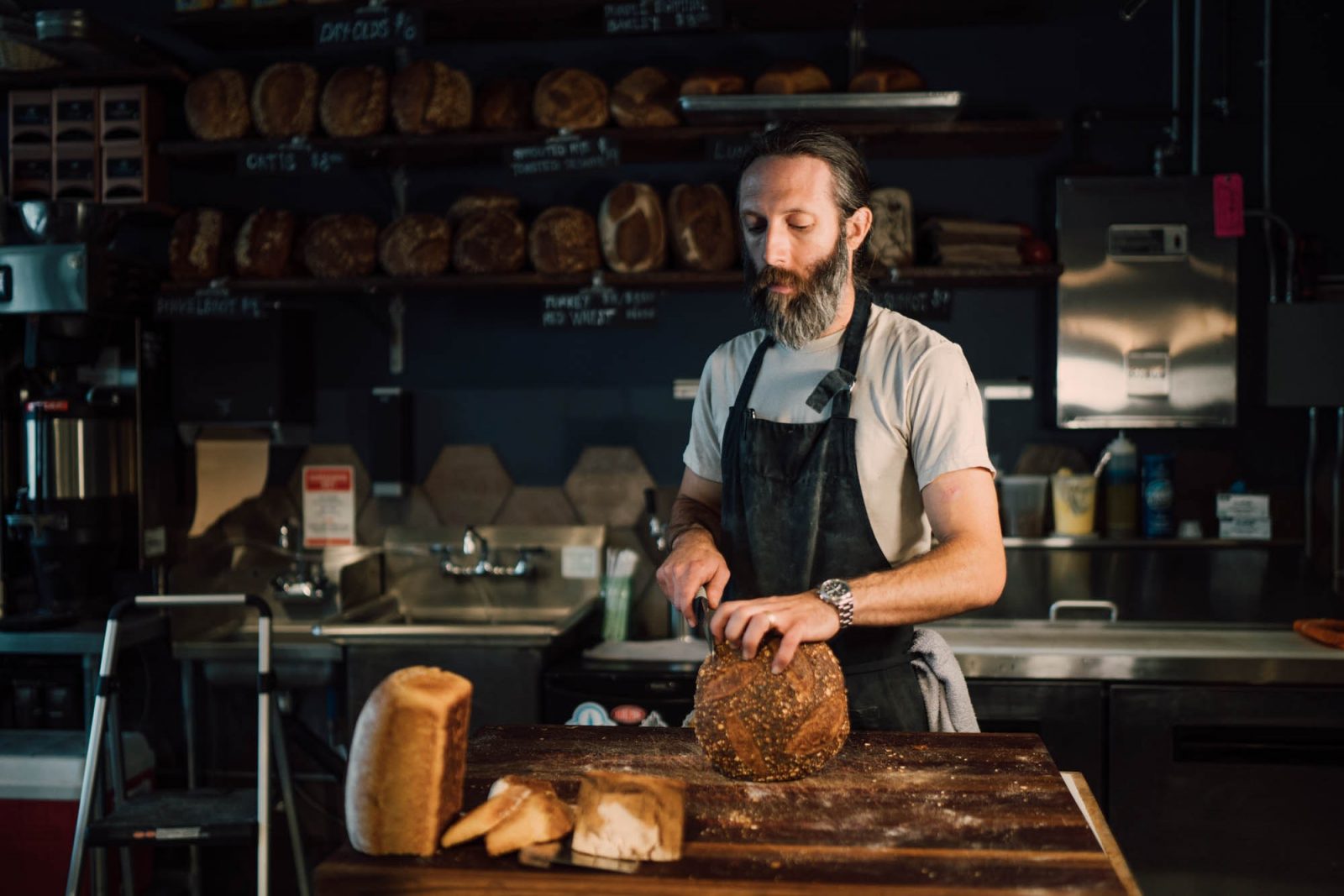 "We do pretty much everything the hardest way possible."
Watching Shaun Thompson-Duffy and his crew make bread is like stepping back in time.
The entire process is labor intensive. It begins and ends with local products and human hands. The grain comes from area farms and is ground into flour with an actual stone mill. Formed in traditional proofing baskets, the loaves are left to rise for nearly a day before baking.
"We do pretty much everything the hardest way possible," Shaun says with a wry smile, but it's for a reason. Using old varieties of grain maximizes nutrition and flavor. Stone milling preserves those nutrients better than commercial processes. The slow, natural leavening aids digestion and gives each loaf an incredible flavor. The wood fired oven, well — "Wood fire is just badass," Shaun says, laughing.
People seem to appreciate the effort.
When we stopped by in late June, Shaun and his other partners in The Grain Shed — a new bakery and brewery started by a cooperative of local farmers and producers — had been open less than a month, but people from the Perry District had already learned to stop by before work to grab a loaf, because they're often sold out by the time they return home.

Shaun grew up outside Dallas and went to culinary school in Houston. He developed a love for baking in Austin and at Michelin-rated restaurants in Chicago, then got serious about being a commercial baker at the end of his time in Chicago and while living in Portland, Oregon.
His idea of baking went even further than just traditional processes, though. It went all the way up the supply chain, starting with the grain itself. While in Portland, he had looked all over the Willamette Valley and into California for farmers who were growing the right grains with the right practices but didn't find any. Then Shaun and his family moved to Spokane for his wife's career and things fell into place. He met Joel Williamson, one of the co-founders of LINC Foods, who introduced him to grain growers on the Palouse, and the final piece of his puzzle came together.
"My introduction to the Palouse was like 'Wow, this is something pretty special,'" Shaun says, "There are people here doing it right, and people doing it, like, really, really right."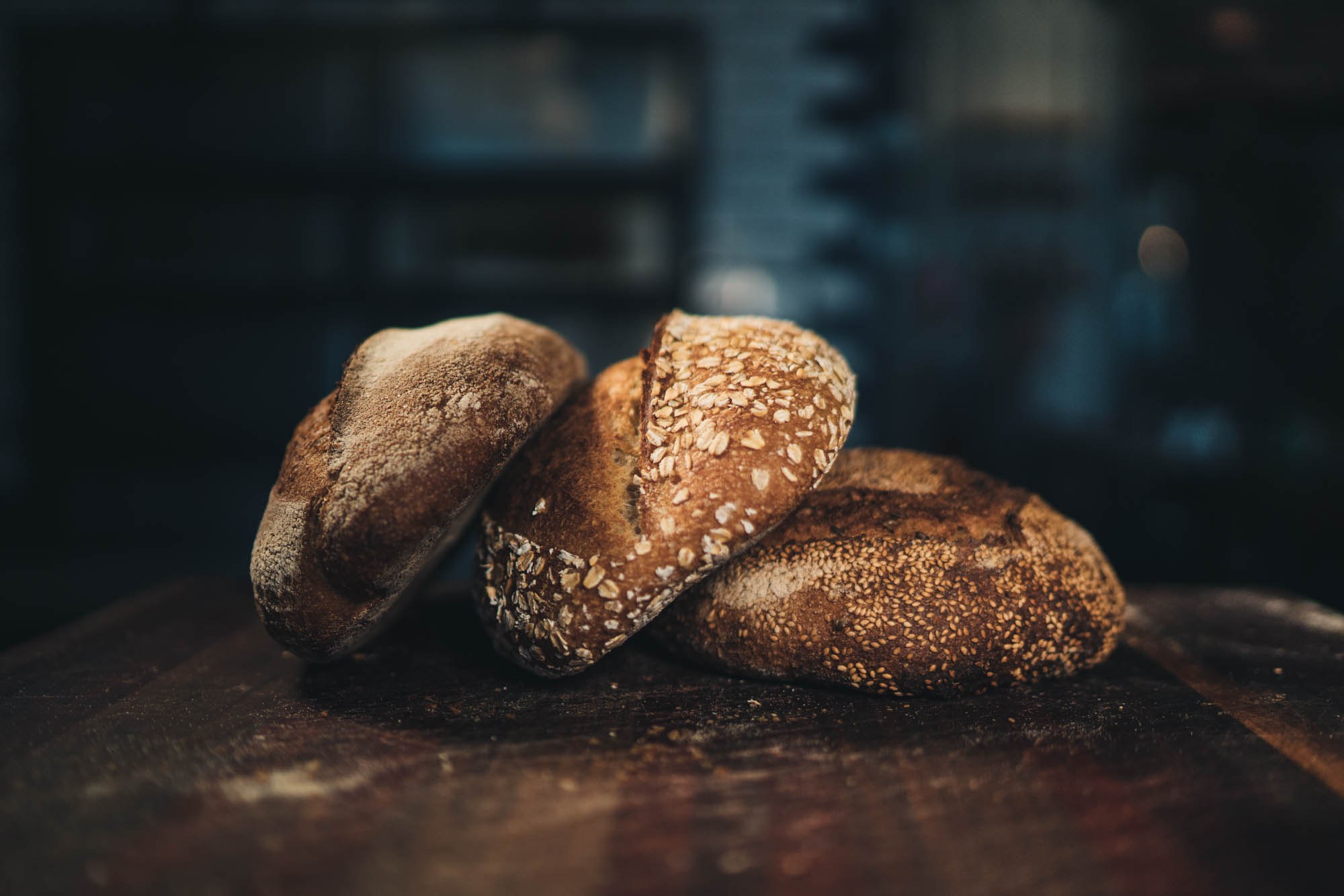 There are people here doing it right, and people doing it, like, really,
really right.
The uniqueness of this story isn't lost on Shaun, and would have been all but impossible a couple years ago. "I think about what it would've been like trying to start a business and buy a house and raise a family in Chicago," he says, "It's so expensive and cutthroat and just ridiculously crazy. I mean it was just … unimaginable. "
Among serious chefs, being able to connect with a community the way Shaun has here is becoming much more important than doing the increasingly untenable big-city grind.
When he checks in with his friends who are still in other cities, he says, Spokane sounds amazing to them. "I talk to people that are just sort of tired [in bigger cities] and they're just looking for that small city that offers something cool," he pauses, "and like, Spokane's it."